hi people, the new podcast is up it's called: e3 sex-life-leisure-time-for-saints-werewolves-and-invisible-men. you can listen to it here — or grab it at itunes . or stitcher  I really enjoy making these and i hope you enjoy listening to them too. please give us stars and positive ratings and please spread the word. more of these coming very soon.
+
we still some have stuff available for you at the garage sale and will be adding more soon.. thanks to everyone that bought stuff.  there is new califone music & film in the works. when you buy stuff it truly does help us to keep making more. you can also get more merch here and records/music here  .. (if you're anywhere outside the US and are interested in buying a garage sale item please email : rootcrownarts@gmail.com , let us know what you want and we'll figure out a good way to get it to you)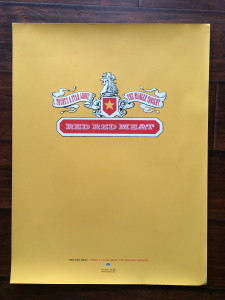 +
you can listen to idiot son(cleversley version) at stereogum – http://www.stereogum.com/1739512/red-red-meat-idiot-son-cleversley-version-stereogum-premiere/mp3s/
red red meat vinyl – bunny get's paid vinyl + extras, art and additional tracks now available for preorder.
there's a star above the manger tonight vinyl, art + extras out and available now!
cheers, peace & love to you & yours, TR