This is the last of it– Come november 6, 2015, our red red meat reissue project is finished. thank you for being a part of it.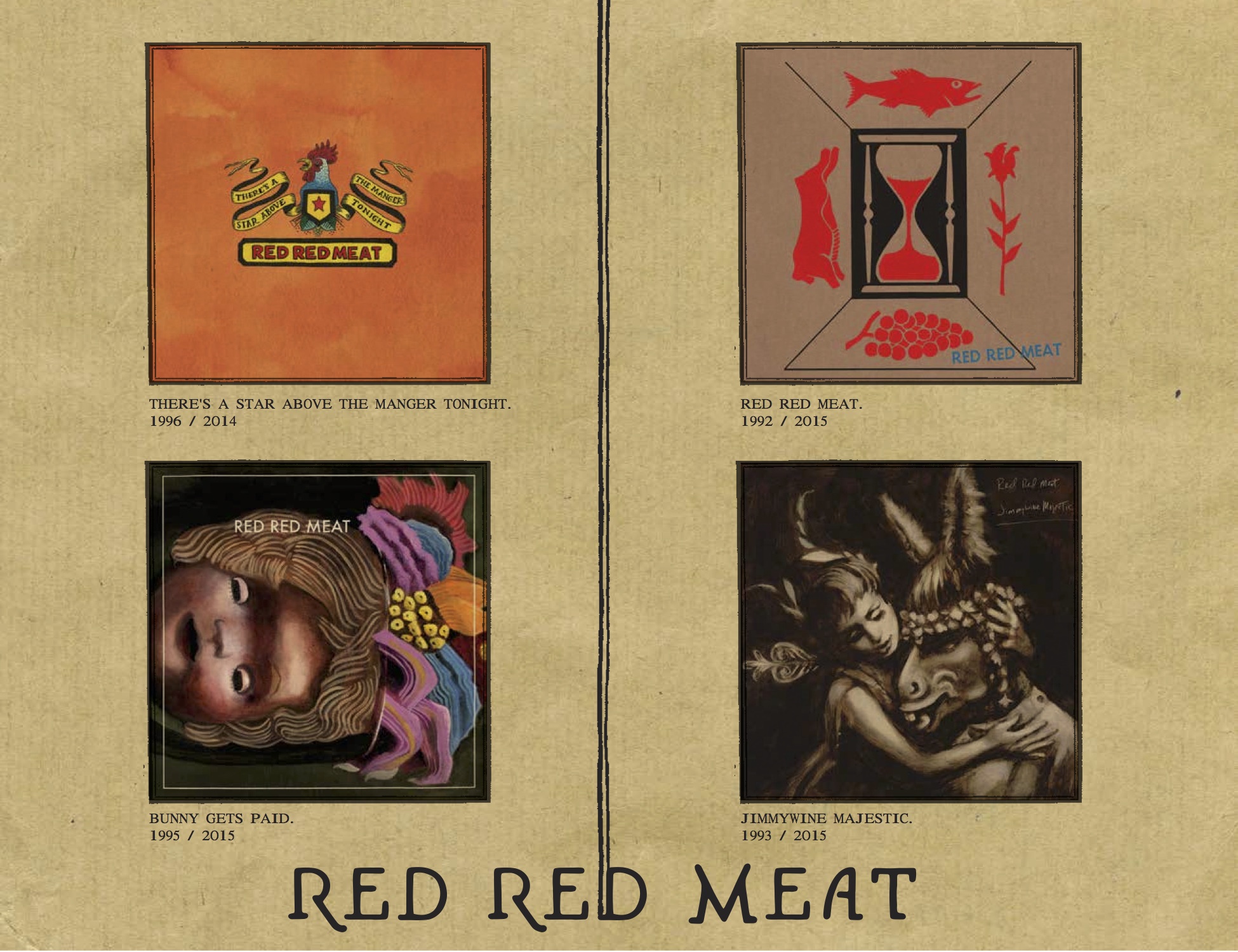 **PRE-ORDER – Product ships on 11/06/2015**
Limited edition of 114 hand bound hardcover books housing all 8 LPs from the Red Red Meat reissue series
This is the reason we make records.
When we first started talking about reissuing the Red Red Meat catalog we quickly realized each record was going to need to be expanded to a double LP, and that's a lot of records. We'd been toying with the idea for a while of trying to recreate one of those old record albums that you find at garage sales or in junk shops that house a collection of 78's of show tunes, or classical music, and the volume of material we were looking at for this project seemed like the perfect opportunity to see if we could do it. The problem we were faced with was that we didn't want to make 1,000 8LP books, we wanted to make 100.  That being the case the only (insane) reasonable approach was to build all the pieces by hand and assemble them ourselves, so that's what we did.
Each one of these 114 8LP books was built from the ground up by the Jealous Butcher extended family and members of Red Red Meat. If you click on the album cover above you'll see some of the steps we took to get there. Fun fact, the binding method we ended up using is called "Chicago style."
What you get:
• Hand bound hardcover book housing 8LPs
• Records pressed on colored vinyl that is unique to this package
• Specialty library check out cards with artwork from each release
• Digital downloads for each record with additional material not found on the vinyl
• Each book is numbered and has been signed by the band
• Envelope full of ephemera from the history of the band, the making of the books, postcards, photos and other unique items, all unavailable elsewhere.
Once these are gone, they are truly gone, we will not be making more of them. order it here!
Beauty. I hope a human finds this in a thrift store or garage sale in the dystopian future and feels a little bit less alone.. Thanks to Jealous Butcher Records for all the hard work.
http://www.jealousbutcher.com/collections/pre-order/products/pre-order-red-red-meat-8lp-book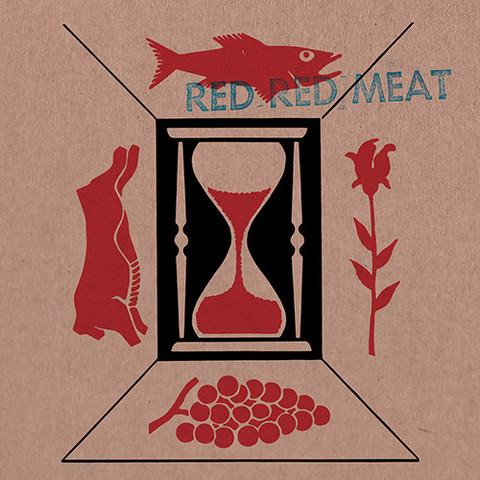 red red meat first LP

jimmywine majestic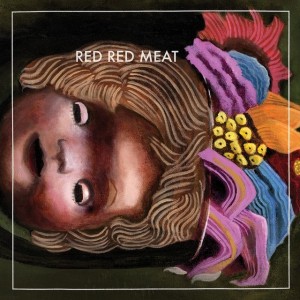 bunny gets paid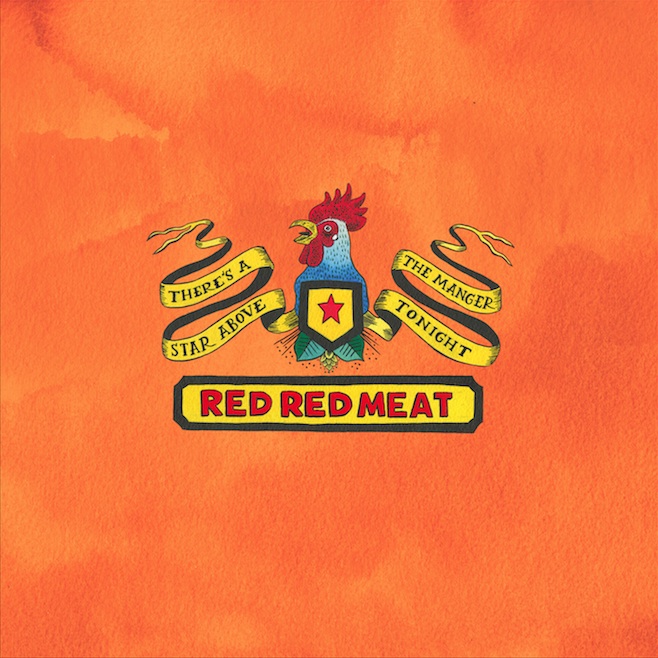 there's a star above the manger tonight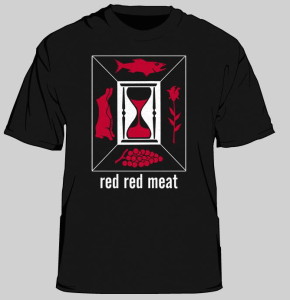 Classic RRM T-shirt
This is the last of it– Come november 6, 2015, our rrm reissue project is finished. thank you for being a part of it.
The past is as weird as the future and this band was a big part of how I spent my 20's- making this music and having great and terrible adventures with my friends..
. amazing. feels incredibly cleansing to document this time in our lives and make the albums available in this beautiful way. if you were around back then or if you're just catching up with us now – We hope you enjoy these records.
P.S. as we finish shining up and unleashing these old things, we're very excited to make some new things –  a new califone EP is finished. it's called insect courage and made out of six songs. we'll have news about the release very soon .. writing and recording for another EP and album are coming along nicely. feels great to dig into some new ideas.
thanks again, peace & love to you,
TR